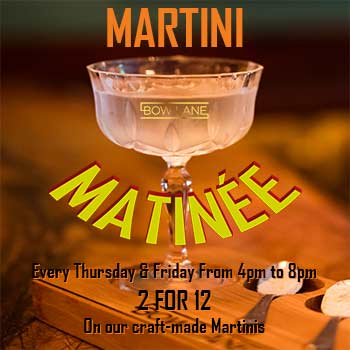 Martini Matinée ~ Every Thursday & Friday
Martini Matinée, Yipppeeeeee!
We've launched a Martini Matinée where you can indulge your 007 fantasies at budget prices on a Thursday and Friday afternoons from 4pm.
Every week the crafty bar staff will shake or stir you up a stimulating selection of four martinis to enjoy as post-work and end-of-week sundowners.
Priced at only 12 euros for two, to be enjoyed together!
Martini Matinée, Thursdays & Fridays from 4pm to 8pm